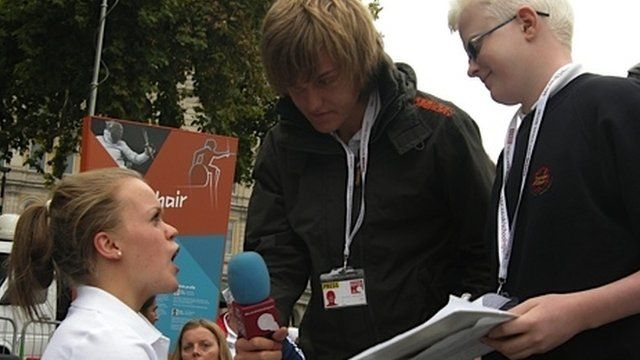 Paralympics 2012: Ellie Simmonds sets sights on more medals
3 September 2012 Last updated at 06:58 BST
Pupils from Thornden School in Hampshire spoke to Paralympic medalist Ellie Simmonds about her ambitions for London 2012.
Charlie and David, found out what inspired Simmonds to become a Paralympic athlete and spoke about her anticipations of competing in front of a home crowd.
The School Reporters also discovered which other sport she is most looking forward to seeing at the Games.