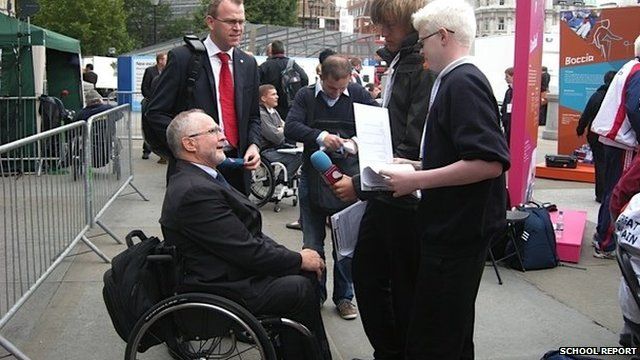 Paralympic Games: Sport boss vows spectators 'will be blown away'
29 August 2012 Last updated at 11:21 BST
The president of the International Paralympic Committee speaks to School Reporters about his anticipation of the London Games.
Charlie and David from Thornden School in Hampshire asked Sir Philip Craven about how the Games in London will differ from Beijing and what fans can expect.
The former captain of the GB wheelchair basketball team was also put on the spot as they asked him what his favourite Paralympic sport is...