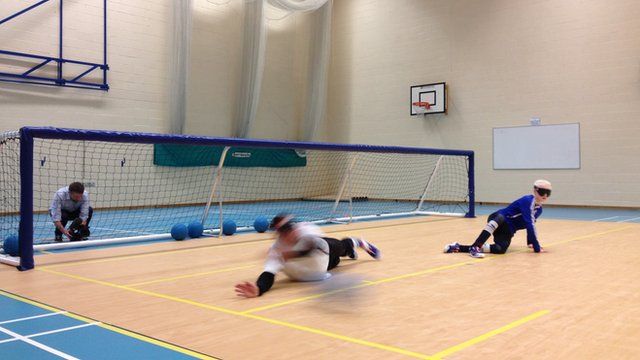 Paralympic Games: Goalball explained by GB star
30 August 2012 Last updated at 07:11 BST
At the age of just 15, David Knott, from Thornden School in Hampshire has been selected as one of the members of the ParalympicsGB goalball squad for London 2012.
Goalball, which got under way at the Copper Box on Wednesday, requires all players to wear blindfolds while the ball can reach speeds of up to 60mph... it's not for the faint-hearted!
David - who is also a BBC News School Reporter - talks through the ins and outs of the sport, describing the rules, tactics and skills required to make it to the top.