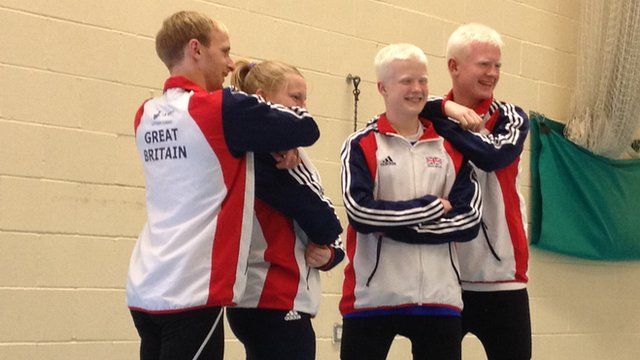 Paralympics 2012: Goalball's family affair
11 September 2012 Last updated at 17:01 BST
Fifteen-year-old Paralympic goalball star David Knott is one half of a family double act at the Games, with older brother Adam also part of the squad.
David took the School Report cameras around his family home in Hampshire to give an insight into his relationship with his brother and the role that the rest of the family plays in helping the team.
With mum Bridget cooking dinner for 11 on a regular basis and the bedroom floors doubling up as beds for squad members, the whole Knott family certainly deserve a medal for their commitment to the cause.