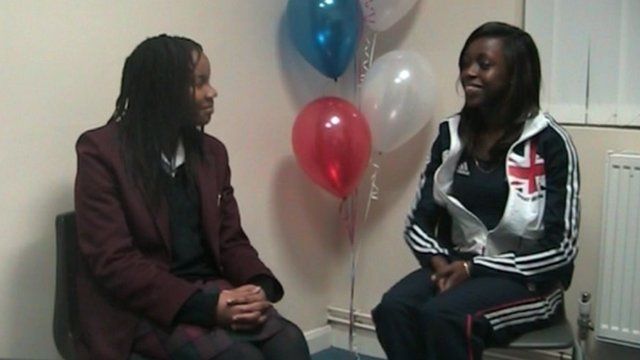 Olympic opening ceremony star Desiree Henry speaks to School Reporters
31 July 2012 Last updated at 14:54 BST
Earlier this summer, School Reporters from St Anne's Catholic High School for Girls in north London had the chance to interview former pupil Desiree Henry, who was one of the 'Magnificent Seven' young athletes who lit the cauldron during the London 2012 Olympic opening ceremony.
She told them about her training regime and how it felt to visit the school where, funnily enough, she excelled at PE!
The School Reporters were thrilled and surprised to see Desiree on their televisions a few weeks later in the opening ceremony!