Teacher Resources: Activity - Running order in pictures (20 mins)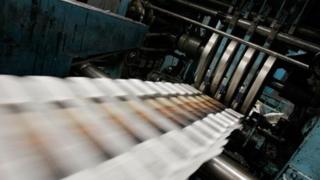 The BBC News website's Day in Pictures is a good example of a picture gallery that tells some of the day's stories in photos and text.
If you have access to slideshow software, create a six-slide gallery and try to tell the story with your captions.
Alternatively, cut out photographs from newspapers and/or the school newsletter.
(NOTE FOR TEACHERS: You can only use these images for your School Report work. You must not use them in any other way.)
Slide 1 should be the lead story and slide 6 the "and finally". Add captions to each picture to explain the story.
Only use photographs from the BBC website which have AP, PA, AFP or GETTY IMAGES in the right-hand corner; the BBC has gained copyright permission for you to use these ones.