Teacher Resources: Activity - Compiling a running order (20 mins)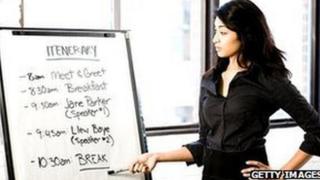 You are producing a TV news bulletin for teenagers.
The bulletin has to have six stories.
Look at today's news stories on the BBC News, BBC Local News, Newsbeat, or CBBC Newsround websites. You might also like to look at other news websites/newspapers.
Choose six stories to put in this running order worksheet:
Running order worksheet
[170.72 KB]
You must include a lead story and an "and finally" story.
Think about the appeal of each story to your audience. What other factors will influence where it should go in your order?
You may also want to use a news round-up, in which case, place grouped stories in a single story slot on the worksheet.
(NOTE FOR TEACHERS: A similar activity is to listen or watch a bulletin on the BBC News and write down each story on a card. Put them in a random order on the table and ask groups to come up with their own running order.)