Teacher Resources: Activity - Researching the news (20 mins)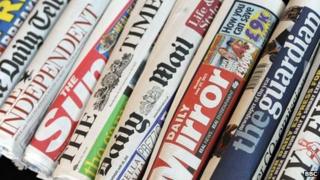 Work in pairs.
A, find a photo on a news website or a newspaper that you like the look of and show it to B, but don't let them read the story.
B, try to answer these questions, drawing on information in the picture and any other knowledge you have of the story:
What happened?
Who is involved?
Where did it happen?
When did it happen?
B, you have been using your research skills. Looking closely and asking the right questions are some of the research skills needed by journalists. But journalists should never assume anything! Checking your facts is another vital research skill.
B, check your answers with A, who has more information about the story.
But BBC journalists never take just one person's word for it, and try to find at least two sources for the same news story before they report it.
A and B, find another source for your story (a different news website or a different newspaper) and check your answers.