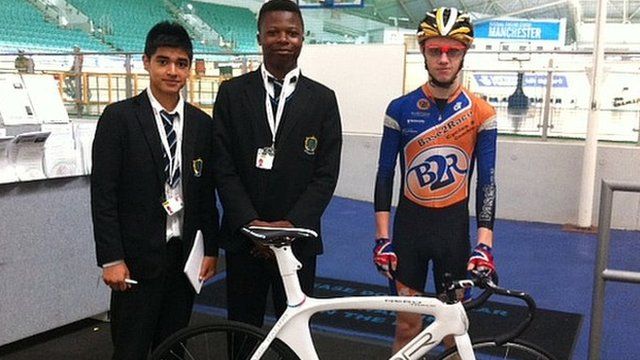 Olympic cycling: GB success inspires new generation at velodrome
6 August 2012 Last updated at 11:01 BST
Team GB's strength on two wheels is going from strength to strength with British cyclists again dominating the medals at London 2012 after a hugely successful campaign in Beijing.
The National Cycling Centre in Manchester is where many of GB's cyclists train and had to deal with an explosion in interest in cycling after the 2008 Games.
School Reporters Salim and Archange from Abraham Moss School in Crumpsall paid a visit to the Manchester velodrome to investigate how the success of Sir Chris Hoy and co has led to much greater levels of participation.