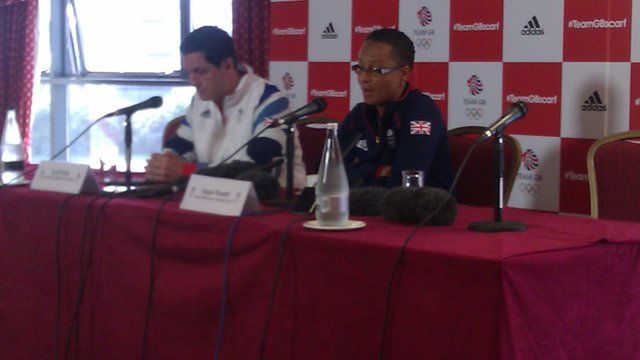 London 2012: Hope Powell urges TeamGB 'realism'
25 July 2012 Last updated at 13:24 BST
School Reporter Jordan from Macmillan Academy got the chance to put her questions - along with schoolmates Trib and Harriet - to Great Britain women's football coach Hope Powell at a press conference.
Jordan asked Hope about the team's expectations for the tournament and found that the coach was keen not to think too far ahead.
The team will be the very first British Olympians in action at the 2012 Games, kicking off their tournament and the whole event against New Zealand at the Millennium Stadium on 25 July.