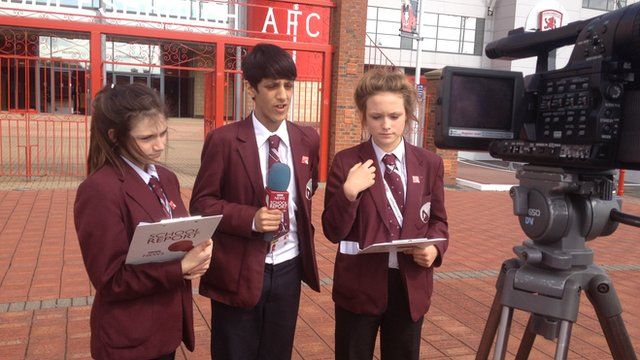 London 2012: TeamGB stars ready to make Olympic history
20 July 2012 Last updated at 16:18 BST
School Reporters from Macmillan Academy had the chance to meet up with the TeamGB women's football squad ahead of the start of the Olympic Games.
As well as being members of the first ever women's football team to represent Britain at the Games, the players will also be the first to compete in the 2012 Olympics when they kick off against New Zealand on 25 July.
Team GB's coach Hope Powell answered questions from reporters Jordan, Trib and Harriet during the press conference and the pupils also got to watch a first-hand view of a training session at the Riverside Stadium and to interview players Kim Little and Eniola Oluko.