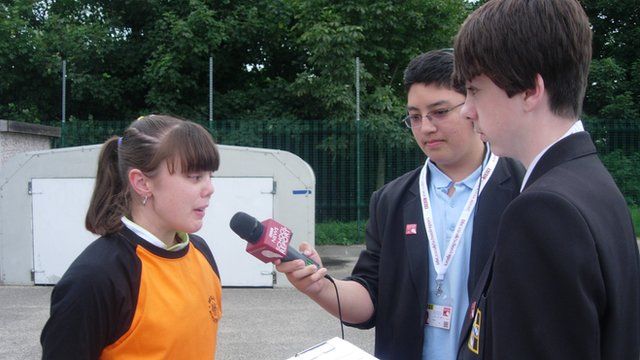 Bexleyheath pupils inspired by torchbearer's story
22 July 2012 Last updated at 12:51 BST
School Reporters from St Columba's Catholic Boys' School had a chance to speak to Laura Crane ahead of her torchbearing stint in Bexley, Kent, on 22 July.
The boys said that Laura's story was "inspirational". She had continued to coach young athletes from Bexley Athletics Club despite serious illness, and said that being chosen to carry the Olympic torch was a "complete and utter honour".
Asked by School Reporter Dan, 13, if she was going to do anything funny with the torch, she replied: "No!... Hopefully it won't rain, and it won't be windy, and it will stay lit for the whole run!"