Not just make-up and boyfriends: role model project inspires pupils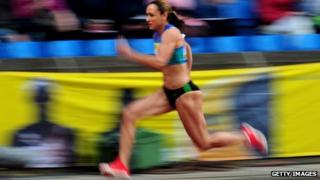 Students at The Billericay School have been working on a project to find inspirational women and real role models.
The project, which will be featured on BBC Radio 4 programme Woman's Hour, involved a group of Year 9 girls and it culminates in their school's second Inspirational Women's Conference to be held at the Queen Mary University of London.
On 13 July, students will be hosting the event to share their experience of the project with the girls in their year group, sixth form and women leading the way in many professions.
"We will have many things going on - one of our very talented pupils will be singing, we will be showing our presentations, there will be TED (an organisation devoted to spreading ideas) talks, a panel of speakers and much more. It will really be an eventful day," said one of the students involved.
Assistant head teacher Charlotte Berry, who is leading the project, explained: "The Real Women Role Model project aims to raise aspiration, achievement and self-esteem.
"We are particularly interested in gender stereotypes and the apparent lack of visible real role models (outside of family members) for girls.
"When surveyed all the girls cited their mums and other female relatives as their role models. There is nothing wrong with this but when boys were asked, all named a variety of men in the public eye.
"This wasn't because the girls don't have any career aspirations but rather that they simply don't know of any women who are doing sort of things they're interested in.
"In the magazines and TV programmes they consume, too many women are shown as reality show stars, WAGs or 'Jeremy Kyle Show' characters. They have to look too hard to find any examples of females they can really look up to and aspire to be like."
Part of the initial stages of the project involved girls deconstructing the media aimed at them and coming to the conclusion that a lot of the diet that they are fed portrays women negatively and focuses far too much on their appearance, relationships and "celebrity", rather than their talent, serious achievements and accomplishments.
Another student working on the project added: "This project is truly inspiring. I think it would be great for other schools to do this.
"I like this project because it shows you the truth. I didn't know that some celebrities actually feel hurt with what some people say and that magazine editors airbrush people who are already slim and pretty."
Having explored this misrepresentation, and after showing students some inspirational talks by ordinary women, opportunities were developed where the girls could learn about and meet some real females role models.
They have taken part in a workshop with their mums, where they researched and wrote to women they admire: the responses and photos are forming part of a role model wall.
They took part in a "speed dating" event in London where they met different women from a range of professions and backgrounds. They have also produced their own magazine covers featuring women they're interested in.
Some of the more unexpected challenges have included battling through an Army Assault Course and board breaking. Colette said: "I find this project good because its helping me to boost my confidence and it's a great way to have fun."
"This project has helped us to boost our confidence and believe we can achieve our goals and shows us that it's not all about make-up and boyfriends or the typical things you would find in a teenage magazine," concluded Katherine.