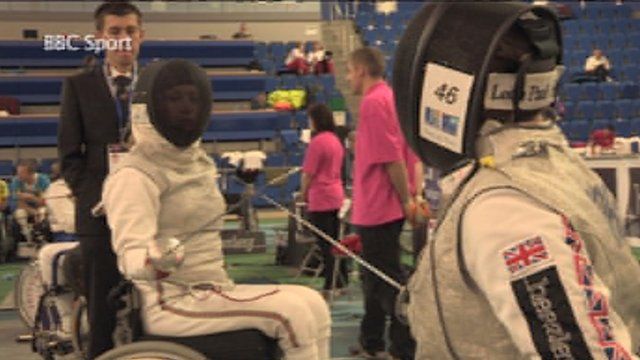 Paralympics 2012: Gabi Down's guide to wheelchair fencing
4 September 2012 Last updated at 08:40 BST
School Reporters Matt and Maxine from Oakgrove School in Milton Keynes attended a training session with their classmate and ParalympicGB fencer Gabi Down, to find out more about the sport.
The 14-year-old and her coach, Baldip Sahota, talked them through the ins and outs of the sport.
And if all this inspires you to get involved and try out the sport, remember one thing... you're going to need a big kit-bag!