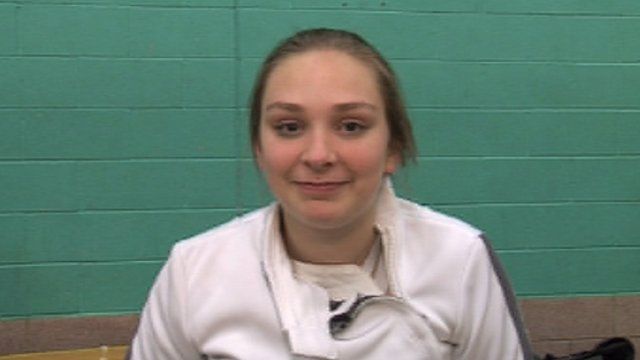 Paralympics 2012: Schoolgirl fencing star learning Paralympic lesson
25 June 2012 Last updated at 08:55 BST
School Reporters from Oakgrove School in Milton Keynes have a Paralympic star in their midst.
Gabi, 14, is competing at the 2012 Paralympics as part of the British wheelchair fencing team, and the young reporters found out how she is coping with the pressure of such a huge event.
They went along to see her in training and spoke to her coach about Gabi's tough training regime and how she manages to balance it with her school work.