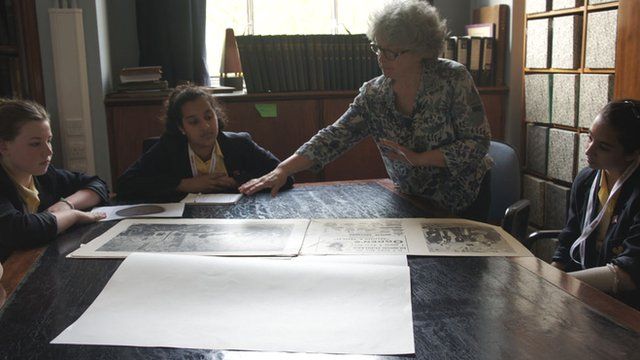 Diamond Jubilee: A History of the Jubilee in three objects - object three
3 June 2012 Last updated at 10:01 BST
Commemorative souvenirs to mark special royal occasions are nothing new.
School Reporters from Watford Grammar School for Girls have been working with the British Museum to tell the story of the Jubilee in three objects.
Alycia presents the third report in the series, finding out the story behind a special colour edition of the London Illustrated News to commemorate Queen Victoria's Diamond Jubilee in 1897 featuring some familiar adverts!
You can also listen to parts one and two.
School Report is an annual BBC project which helps young people make their own news reports for a real audience.