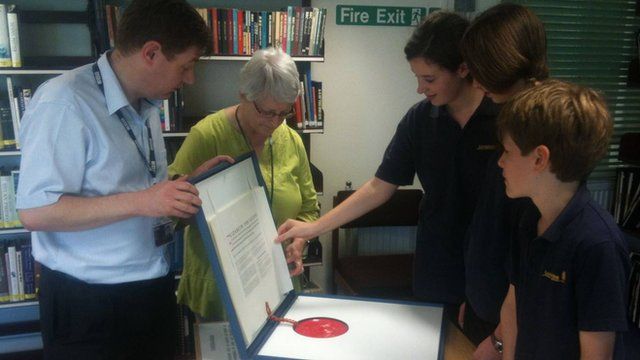 Diamond Jubilee: Students delve into BBC's royal archives
1 June 2012 Last updated at 12:42 BST
Three School Reporters have been given exlusive access to some of the BBC's Royal archives to mark the Diamond Jubilee.
The lucky reporters Seb, Helen and Ruth from Langtree School in Reading were invited to the BBC's Written Archives Centre to see priceless documents relating to the coverage of the Queen's reign.
Highlights included the original paperwork relating to the broadcast of the Queen's coronation in 1953 and the School Reporters even uncovered some BBC camera trickery from the 1977 Silver Jubilee celebrations!
This report was broadcast by BBC Radio Berkshire on 2 June 2012