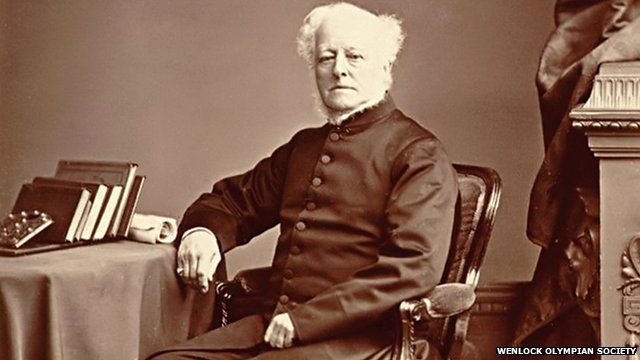 London 2012: The man who inspired the Olympics
29 May 2012 Last updated at 15:14 BST
You may not be familiar with the name of William Penny Brookes, but without him we may not be counting down to the start of the Olympic Games.
School Reporters Megan and Ellie attend William Brookes School in Much Wenlock and they have been investigating the remarkable story of the local man who helped inspire the modern Olympic Games.
Brookes started the Wenlock Olympian Society in 1850 to promote sport and activity for people in the area... although the women had to make do with knitting and jam-making competitions!
This report was broadcast by BBC Radio 4's Making History on 29 May 2012.