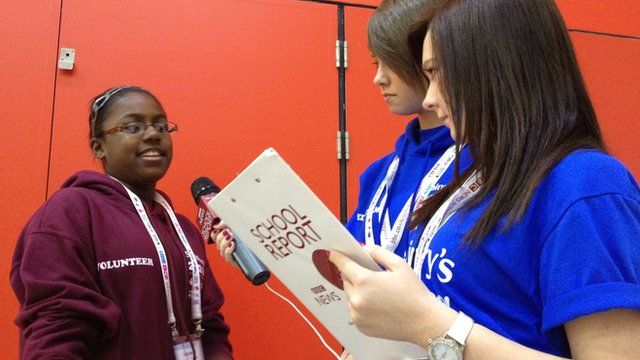 International Inspirations at the School Games
9 May 2012 Last updated at 17:05 BST
Although the focus of the 2012 School Games is on exceptional young British athletes, the event is also playing host to some foreign visitors.
Young people taking part in the International Inspirations project, which aims to foster leadership skills through sport, are in London to act as volunteers.
School Reporters Brooke and Charlotte from Coleshill School in Warwickshire have been speaking to several of the International volunteers to find out more.
School Report is an annual BBC project which helps young people make their own news reports for a real audience.