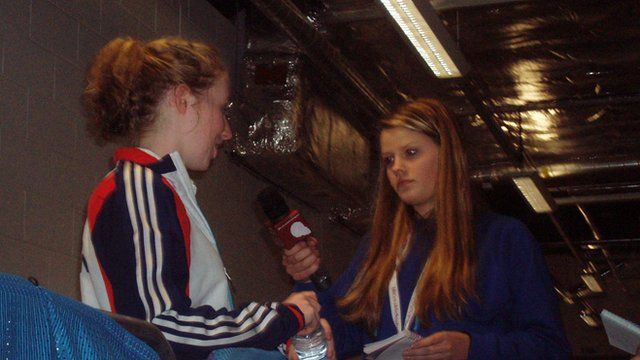 School Reporters interview GB goalball star Georgina Bullen
22 March 2012 Last updated at 12:43 GMT
Year 9 students from Melbourn Village College in Cambridgeshire, travelled to London to report on the goalball international competition - the first 2012 Paralympic test event at the Olympic Park.
Speaking to Georgina Bullen, a former student at Melbourn Village College and a 2012 goalball hopeful, the School Reporters got a player's perspective on the new stadium, the teams and the event.
Delving into her lifestyle, the School Reporters also asked how much her training affects her college and social life.
School Report is an annual BBC project which helps young people make their own news reports for a real audience.