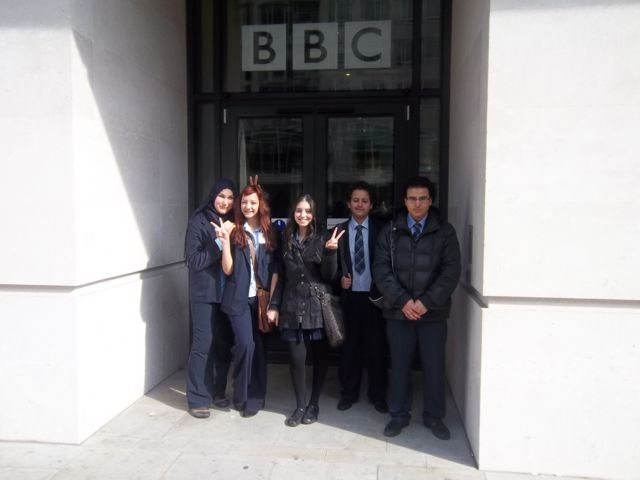 BBC News School Report broadcasts in Arabic!
21 March 2012 Last updated at 17:54 GMT
Arabic-speaking students from Paddington Academy in west London got the chance to broadcast live on BBC Arabic radio.
Year 10 and 11 students Amani, Nada, Marwa, Abddulgalil and Ibrahim were guests on BBC Xtra, broadcasting to millions of listeners in north Africa and the Middle East.
They talked about a social enterprise project at their school which brings young people and the police together via an interactive blog.
They also explained what it means to their school to receive an outstanding rating from the British school inspection body Ofsted.
School Report is an annual BBC project which helps young people make their own news reports for a real audience.