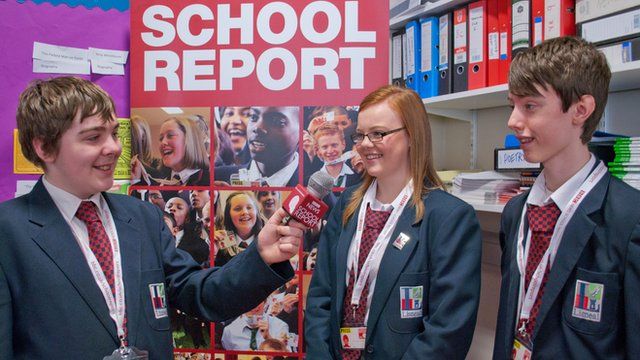 School Report News Day - audio highlights
15 March 2012 Last updated at 19:50 GMT
The BBC School Report radio programme was on-air for nearly four hours on News Day on 15 March. Reports, interviews, features and discussion from young journalists around the UK.
We heard from Bank of England governor Sir Mervyn King, BBC World Affairs editor John Simpson and the leaders from all the main political parties, not to mention a debate on sharing social network websites with your parents, body image and understanding the economy.
It was a tough decision of what made that radio highlights for School Report 2012, but take a listen to over 20 minutes of news, views and lots of fun.
School Report is an annual BBC project which helps young people make their own news reports for a real audience.