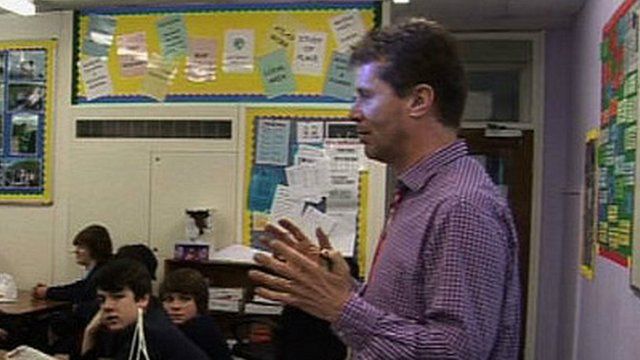 BBC's Nicky Campbell turns teacher for a day
15 March 2012 Last updated at 16:37 GMT
BBC Radio 5 Live Presenter Nicky Campbell tried his hand at teaching as part of BBC School Report News Day.
School students from around the UK have become news teams, creating reports on the news that matters for them - so Nicky decided he'd try going back to school.
Nicky gave a geography lesson at Poynton High School in Cheshire. Reaction from the students was mixed.
Watch how he fared on the BBC Radio 5 Live website and how teacher Gavin Locke fared interviewing former rugby star Kenny Logan.
School Report is an annual BBC project which helps young people make their own news reports for a real audience.