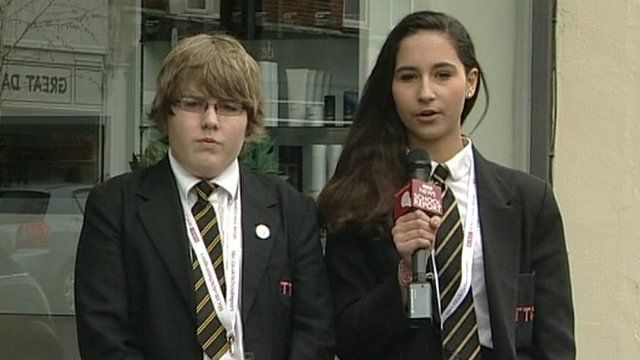 The rising problem of youth unemployment
15 March 2012 Last updated at 16:27 GMT
School Reporters from Tendring Technology College in Essex made BBC national radio with their investigation into the rising problem of youth unemployment.
Their report, which questioned the government's plans to stem the rise in the number of young people unemployed, was broadcast on Radio 4's Today programme.
Reporters Luke and Sammy also met young people who are finding it tough to find a job, and some who have been more fortunate and now have work, and asked them about their experiences.
School Report is an annual BBC project which helps young people make their own news reports for a real audience.