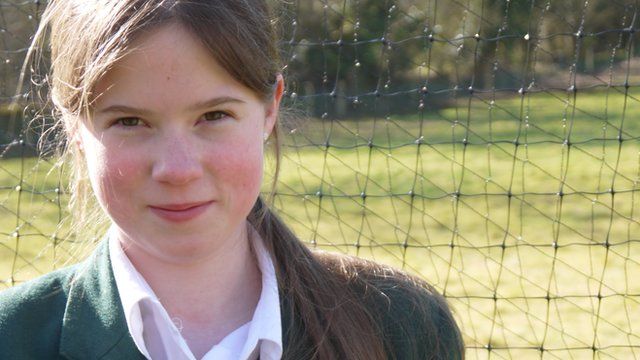 Thinking outside the (egg) box: Young entrepeneur cracks hen market
15 March 2012 Last updated at 10:38 GMT
As well as dealing with her everyday schoolwork, 13-year-old Emily runs her own business selling eggs from her hens in Oxfordshire.
To make some extra money Emily was inspired to turn her hobby into a business. Emily, from Sibford School in Oxfordshire, farms hens and sells hundreds of eggs in her local village.
Emily tells the School Reporters about how she keeps tabs on all her costs, calculating the prices of buying hens, the amount of money needed for their feed and how much she should charge for a dozen eggs.
Emily is certain that her enterprise will eventually pay off.
School Report is an annual BBC project which helps young people make their own news reports for a real audience.