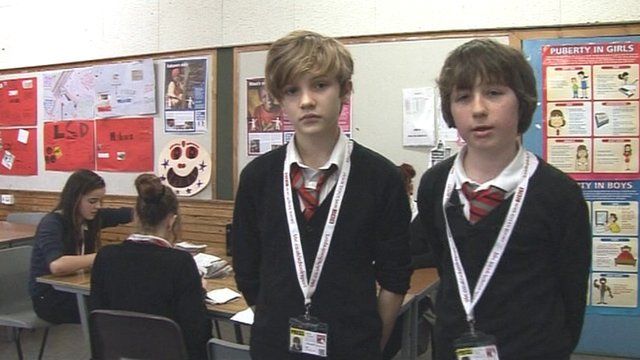 Scottish indpendence: Young Scots probe independence referendum
15 October 2012 Last updated at 12:25 BST
2014 will see a historic vote take place in Scotland to decide whether the country should gain independence from the UK.
With Scottish First Minister Alex Salmond and Prime Minister David Cameron hammering out the details on Monday, it seems likely that 16 and 17-year-olds will be allowed to vote, unlike in general and local elections.
School Reporters from Balwearie High School students looked into the issue and whether 16-year-olds should be allowed to take part in the referendum.
And students ran a referendum of their own to find out if their fellow pupils backed a lowering of the voting age.
School Report is an annual BBC project which helps young people make their own news reports for a real audience.