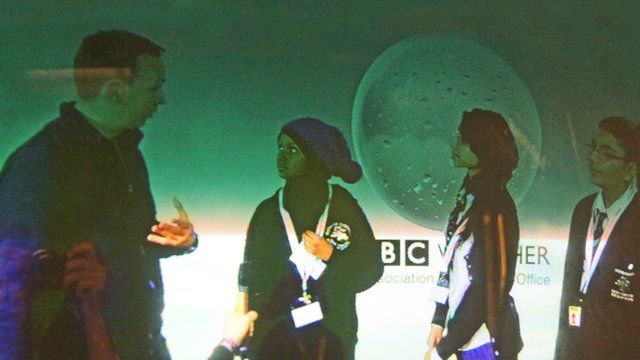 Behind the scenes at BBC Weather
14 March 2012 Last updated at 15:15 GMT
Has your sports day ever been rained off - even though the weather forecasters confidently predicted clear skies and sunshine?
Do you think you could do a better job than the professionals?
Three pupils from Alperton Community School in North London got the chance to learn the basics of broadcasting the weather when they visited BBC Television Centre in London.
School Report is an annual BBC project which helps young people make their own news reports for a real audience.