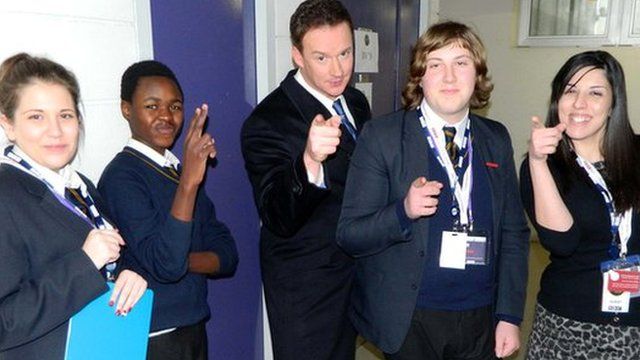 Russell Watson: Salford's singing inspiration
15 March 2012 Last updated at 08:36 GMT
The man known as the 'People's Tenor' has quite a story to tell. Super stardom as one of the country's finest opera singers and battling brain cancer.
Salford's shining star is back in full voice and took time out from his busy schedule to reveal a few secrets to School Reporters from the All Hallows Business, Enterprise and Sports College.
Russell, on the panel choosing the School Choir of the Year in the annual Songs of Praise competition, talks about his changing life priorities, his rise in the music business and why he likes listening to Oasis, despite them supporting Manchester City!
School Report is an annual BBC project which helps young people make their own news reports for a real audience.