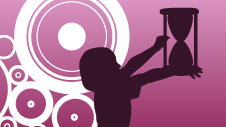 School Radio offers a range of primary history audio resources and other resources for primary History.
The content is arranged in a variety of clip libraries that link to Key Stage 2 History topics including World War 2, Britain since the 1930s, the Tudors and the Victorians.
The content is a mix of audio clips and audio-visual clips that is available at any time.