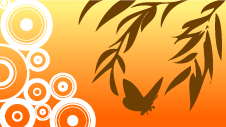 Listen to The Wind in the Willows by Kenneth Grahame.
The classic story of Mole, Ratty, Toad and Badger is told in 10 episodes and read by Bernard Cribbins.
The 10 episodes are available to play at any time, in the classroom or at home. Simply click on the episode links below.
Each episode is accompanied by a short synopsis and a printable transcript, for the children to follow as they listen. There is also a set of Programme notes which include suggestions for follow-up activities to each episode.