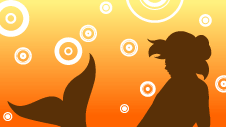 Listen again to fairy tales by Hans Christian Andersen.
The 8 classic fairy stories in the collection are read by Sir Derek Jacobi, Anne Marie Duff, David Tennant and Penelope Wilton.
Each episode is accompanied by a short synopsis and a printable transcript, to follow while listening. There is also a set of Programme notes which include suggestions for follow-up activities to each episode.