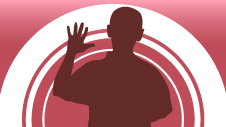 School Radio offers two Collective Worship series, one for infants and one for juniors.
In each you'll find stories, a song to join in with, opportunities for reflection and prayer - often led by children themselves - and plenty of other interaction.
Both series may be used by schools to fulfil the statutory requirements regarding Collective Worship. The approach of each is to use material from a wide range of cultural sources and faith groups, to ensure that programmes will be relevant to as many listeners as possible. The programmes also link to other non-statutory areas of the curriculum including PSHE and Citizenship.
The aim is to provide assemblies which relate to children's own experiences and concerns while exploring a wide range of moral, spiritual and religious issues celebrating the different social, cultural and religious backgrounds of the audience.