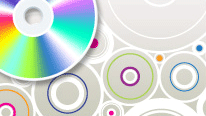 School Radio programmes are not currently available to order on pre-recorded CDs.
All programmes are now made available to download from the BBC Podcast Directory and from other platforms including the iTunes Store. Downloading the programmes is simple and quick and full instructions can be found at the BBC Podcast Directory.
Programmes are also available online following transmission - usually for a period of 5 years - from the relevant pages of the School Radio website and from the Learning category of the iPlayer Radio.
How to contact BBC School Radio:
Full details of how to contact us are available on our Contact us page.
The BBC is not responsible for the content of external websites.