At BBC R&D you can expect to work closely with partners across industry and academia to conduct award-winning, scientifically rigorous research. You will also have unique opportunities to collaborate with BBC programme makers and apply your research to some of the world's best-loved media brands.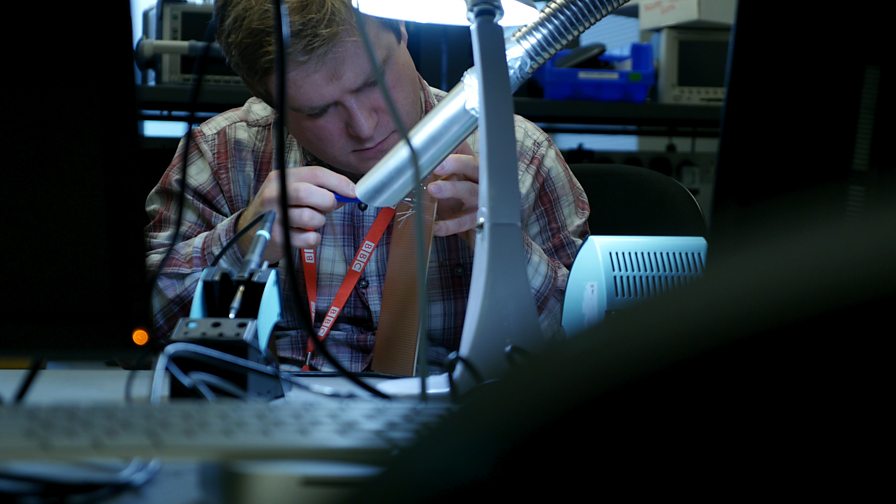 We aim to recruit the very best engineers, research technologists and usability experts and we are always looking for outstanding candidates in these areas - of particular interest to us currently are women and men with skills in HTML5, IP distribution technologies and digital broadcasting.
If you think you have the relevant skills and experience and would like to know more about our vacancies please contact sharon.martin@bbc.co.uk
Our current vacancies are listed on the right, and you can see them listed alongside jobs from across the whole of the BBC on the Careers website.
Applications for the trainee scheme are now closed - applications for next year's scheme will open here towards the end of 2017. In the meantime you can read more about our Trainees, Trainee Research Technologist and Industrial Trainee schemes, what our trainees did for their introduction to R&D in 2016 and in 2013 - as well as profiles of some of our trainees:
2016's Trainee Team - Simon Rankine - Rhianne Jones - Rosie Campbell - Becky Gregory-Clarke - Matthew Shotton