Industrial Trainees at BBC R&D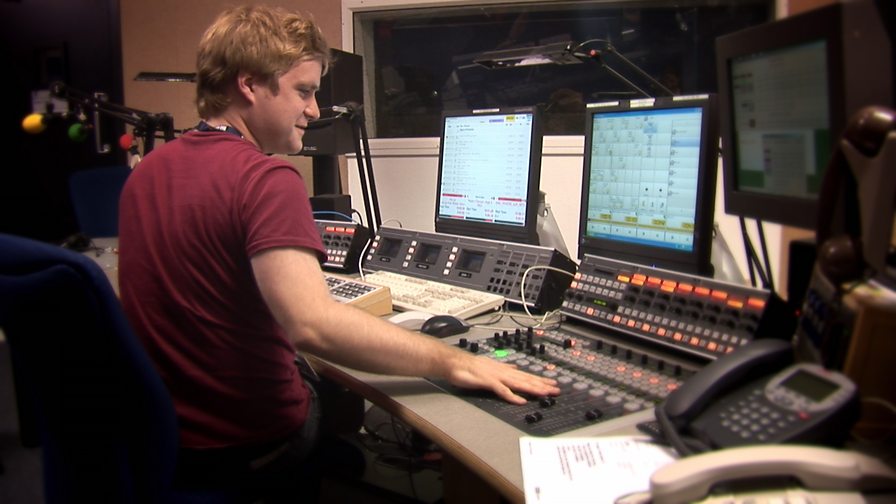 This placement will help degree students or postgraduates (or others with equivalent experience) to gain industrial experience for a period of 6 or 12 months. It's an exceptional opportunity for the best candidates with a passion for technology.
Apply for a 2017 Industrial Traineeship
Here's everything you need to know before you apply.
What's it like to work at BBC R&D? BBC R&D is a unique place to work. Our teams conduct award-winning, scientifically rigorous research – while collaborating with BBC programme makers to apply our research to some of the world's best-loved media brands. As a trainee, your work could have a direct impact on the way the BBC creates and distributes programmes, and on how audiences experience BBC content.
Who should apply for a traineeship? The Industrial Trainee scheme is suitable for you if:
You're currently studying a science or engineering subject at undergraduate or postgraduate level and are looking for an industrial placement for a sandwich year or gap year.

You're considering a career change and would like to extend your skills and experience in developing media technology on a no-strings basis.

You're not from a 'traditional' academic background but have a passion for technology and innovation and would like to extend your existing skills and experience.
Do I need a degree? Our trainees typically have, or are studying for, a degree – but not always. We're keen to hear from you if you have appropriate knowledge and experience gained outside academia.
What happens if I'm shortlisted? We interview shortlisted candidates either in London or at MediaCityUK in Salford. You will also have the chance to tour our labs and meet current trainees. We usually conduct the interviews and make job offers to successful candidates in March, and trainees typically join in early September (although we can be flexible with this if needed).
Read about Matthew Shotton's experience of the Industrial Traineeship.
What will I be working on? The trainee programme lasts 6-12 months and you'll be given one or more projects to complete in that time. The project you're given will depend on the skills you bring and how they match the available projects.
You could be working on hardware or software development in areas such as audio and video signal processing, computer vision, video coding, IP and broadcast distribution, or the development of new kinds of user experience including interactive and immersive content. You could also become involved with implementation – working with BBC professionals to put technology developments into practice in the organisation.
What training and support will I receive? You'll receive on the job training and be supported in your project work by an experienced supervisor.
Where will I be based? Industrial Trainees can be based in Salford or London. Please let us know your preferred location when you apply.
What will I be paid? We offer a starting salary of around £16,000 (outside London) or £20,000 (inside London). Trainees will also be eligible for 25 days' annual leave and a range of flexible benefits.
What happens at the end of the traineeship? As an Industrial Trainee you are recruited on a fixed term basis. This means that, at the end of the traineeship, your employment will normally come to an end. You would then be free to apply for suitable positions in BBC R&D as they arise, or to return to further study or research. Some of our previous Industrial Trainees have successfully applied to become Trainee Research Technologists and have continued their careers in BBC R&D.
If you've read all this and still have a question, please contact sharon.martin@bbc.co.uk.
Read more about our Trainees and Trainee Research Technologist schemes, what our trainees did for their introduction to R&D in 2016 and in 2013 - as well as profiles of some of our previous trainees:
2016's Trainee Team - Simon Rankine - Rhianne Jones - Rosie Campbell - Becky Gregory-Clarke - Matthew Shotton