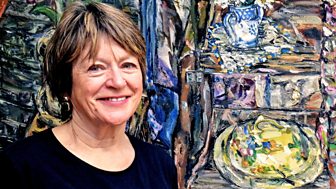 The Food Programme
Investigating every aspect of the food we eat
Seven tips and tricks to help you find the happiness in eating healthily.

Kerstin Rodgers has six tips for making your supper club a smooth and stress free affair.

We've uncovered eight reasons why unaccompanied eating might actually be a good thing.

Giorgio Locatelli and Sheila Dillon present the BBC Food & Farming Awards 2017 in Bristol.

The Food Programme explores ingredients from The Ark of Taste.

Stories of a dish that has survived centuries and crossed continents.

Entries are now in and the judges will be off around the UK to find this year's winners

Chef Tim Hayward has been on a mission to put the red stuff back on the dining table.

Break out of the lunchtime automatic pilot and eat something that tastes good!

Jay Rayner presents a panel show from interesting food locations around the country.