---
We are asking people up and down the country to share their thoughts and feelings in a recorded conversation with a loved one or relative. What you talk about is up to you.
---
The nation in conversation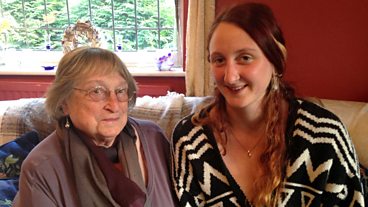 Iby and Julia - Not Defined by the Holocaust
A granddaughter and grandmother who survived Auschwitz reflect on its impact on them both.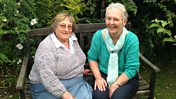 Iby and Carolyn - A Survivor's Secret
Fi Glover with a conversation about the lasting impact of facing living death in Auschwitz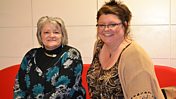 Ali and Tammi - Our Grandmothers
Two friends share the stories of their grandmothers, who couldn't have been more different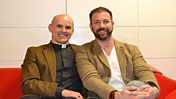 Andrew and Stephen - Getting Married
A vicar and his partner plan their wedding in spite of the Church's ban on gay marriage.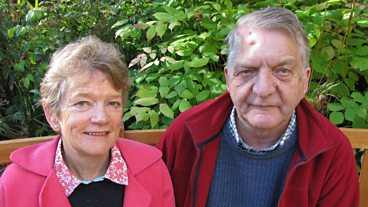 Valerie and Brian: Never Too Late To Say Sorry.
Brian's serious head injury cost him his high-flying career, and nearly his family.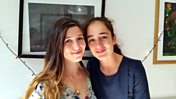 Sophia and Amber - Eating and Not Eating
Friends dedicated to promoting understanding of anorexia, after their own experiences.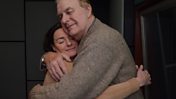 John and Fiona – A Second Chance
A father and daughter reflect on her change of career, from dancer to singer.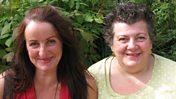 Alison and Shirley: Still the Same Person
Searching for individual happiness two sisters were separated by circumstance.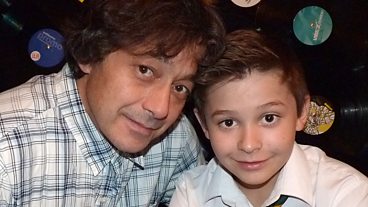 Father's Footsteps: Antonio & Leondre
12 year old Leondre talks to his Dad, Antonio, about family, music and helping the poor.
A joint BBC Radio initiative also featured on: