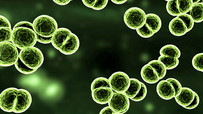 Hello,
I think the most alarming thing that happened after the programme was the serious discussion about whether or not you could design an organism that would kill all human beings. There is no known natural organism that can do it. But it is certainly within the bounds of possibility that one could be designed. It would pose very great problems. As I understand it (and I am not a reliable witness because we were in a hurry to make way for Desert Island Discs), the problem is that it must be designed to produce a spore, otherwise it wouldn't do the trick of knocking us all off the perch.
Better news was that the smallpox virus is kept in vaults in the USA, Russia and China. This, you might think, should cause concern. But Roy Anderson was convinced that it is a smart and useful measure. Should smallpox return, then to have the virus at hand on which to do experiments which could once more keep it at bay is an essential precaution.
Up from that into the Last Word studio to talk about Josephine Hart. She was a good friend and her loss was, to me, unexpected and a cruel early end to a most generous, exhilarating and enriching life. She wrote five novels, one of which sold a million copies around the world and was made into a film. Two of the others are being prepared for films, but the real point is that she had a style and an attack of her own which may well qualify her for the greatest prize of all – endurance in the literature. Alongside that, she was passionate and totally committed about the spread of poetry. She herself was steeped in it, but she held organised poetry readings and produced CDs and DVDs which she sent into schools throughout the country. She was an advocate of the highest order. She also lit up a room and I won't be alone in missing her grievously.
The beautiful day that I went into after that recording was a calming influence. And gradually, as I walked down Regent Street towards St James's Park and onwards, the cruel fact that life went on impinged.
A lovely day in England provokes people to congratulate each other, as if we'd all won a lottery prize. London is a smilier, happier, friendlier place altogether. I got to the Mall and saw a sole Horse Guard on a white horse, blowing emptily through his trumpet. The horse was at the Admiralty Arch end of the Mall. It was pointed towards Buckingham Palace. He was utterly alone, in his splendid scarlet tunic, his long black boots, his glittering helmet and his scarlet plumes. Had he been left behind? Was he to be a permanent reminder of the Charge of the Light Brigade? Had the others failed to keep up? What was his trumpet for? The flags were billowing in anticipation of celebrations for Prince Philips's 90th birthday, I assumed. But what was this lonely lad doing, stuck there on his horse in the Mall?
Past Horse Guards Parade and Churchill's bunker, outside which there were queues, I'm glad to say. It was extraordinary that he organised the saving of much of value in the Western world from that dugout. There are those who say that we did not stand alone in 1940. We certainly did. And had we not held out then the world would be a much worse, much more dangerous, much darker place. I don't know how we keep remembering that without feeling nostalgic or, rather, boastful. But at least that's better than forgetting it and pretending that we are less than we have been and that we still can be, which seems to be the apologetic fashion of the moment.
And so to the House of Lords where the straw poll showed that their Lordships had been queasy about infectious diseases. "Squeamish" was the most common word. One baroness said that as soon as she heard about the rats she turned it off, but she'd force herself to listen again in the evening. One or two of their Lordships said it was "interesting" and hurried on.
Meetings, a grabbed lunch, and off to Bath Abbey to lecture there. It's an extraordinary experience to talk in these amazing buildings. To revisit them with work in mind somehow gives it a stronger purpose than dawdling around and pretending it's a museum.
Met an old friend with whom I used to work in the 1960s and had one of those lovely conversations about the past, when we called up names and called up incidents and knew that we had been there at the right time and made decent programmes and had such fun. Lucky us.
Best wishes
Melvyn Bragg