Robert Worby
Robert Worby is a composer, writer and broadcaster. His work in radio began in the late 1990s when he devised and presented 'Cacophony Now', a five part series for Radio 3's The Music Machine.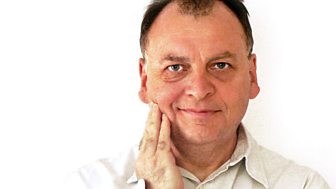 At that time he also began writing about new music and occasional features have appeared in The Guardian, The Independent, The Sunday Times, BBC Music Magazine and The Gramophone as well as numerous contributions to blogs, concert programmes and CD liner notes.
As well as being a familiar voice on Hear & Now he makes documentaries and presents pre-concert events for the Huddersfield Contemporary Music Festival, The London Sinfonietta, The Barbican, The South Bank and other major venues.
He also works as a composer and sound artist in film, video, performance art and dance. His experimental, one-minute radio piece 'Dance Where You Are Not' made it on to Pick Of The Week! Years ago he played in rock bands 'The Distributors' and 'The Mekons' and worked as a record producer. In 1989 he assisted John Cage with projects at the Huddersfield Contemporary Music Festival and his short career in pop music came to an abrupt halt. He is currently part of the Langham Research Centre who perform experimental works using technology employed in the early, pioneering days of electronic music, but is now discarded and considered obsolete.
When he was a student Robert discovered that, by recording onto tape, it was possible for a composer to work directly with sound. Since that time his own compositions have been almost exclusively in the electroacoustic medium, celebrating what Pierre Schaeffer called 'the primacy of the ear'. This focus on extremely careful listening, centring on precisely what is heard, has very much informed his whole approach to music.