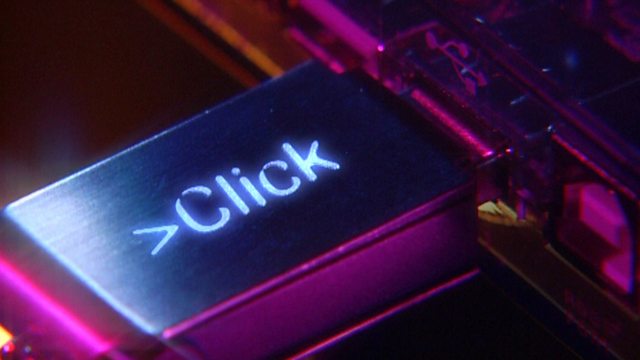 07/10/2008 - Brazil Part 2
The second part in our series about technology in Brazil, with presenter Gareth Mitchell and studio expert Bill Thompson.
LAPTOPS IN THE CLASSROOM
Gareth visits Ernani school in north west São Paulo, where a very excitable bunch of 8 year olds have been given their own laptops. It's part of the government's One Computer per Student initiative, which is running in five cities across the country.
They're trialling three different brands – the OLPC XO, Encore Mobilis and Intel classmate. But what do the kids make of the kit?
LAMPPOST WIFI
A solar panel, a motorcycle battery and a mesh network – those are the ingredients for free wifi at the University of São Paulo. The stations are currently attached to lampposts around the campus.
But their creator, Prof Marcelo Zuffo, hopes to extend coverage to parks, forests and low-income areas throughout the country.
DISTANCE LEARNING IN BRAZIL
In a country which spans the distance from London to Moscow, virtual universities are starting to grow. One example is 'Open Learn Brazil', a series of free online courses that users can modify to suit their own needs.
Plus students can download software to take video conferences with tutors, or create their own learning blogs. According to Prof Mourillo Mendoza from UNISOL, 60% of blogs in the world are Brazilian. So will virtual Universities make the grade?
INTERACTIVE RADIO
Gareth visits Radar Cultura, a small radio station in southern São Paulo which is driven by its listeners. Via the station's website they can vote for songs, chat to other listeners, and create their own playlists.
Creator Andre Avorio joins Gareth in the studio to reveal what inspired him to produce a new type of radio experience, from sites like Digg.com to Last.fm.
Last on