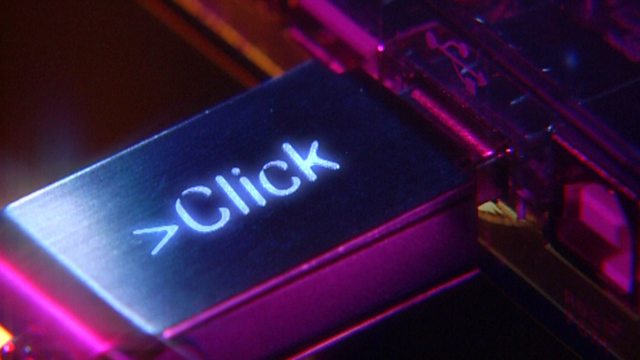 23/09/2008
ANALYSING POLITICIANS
What do politicians' voices say about their personalities? This week, Gareth talks to Branka Zei Pollermann from the Vox Institute in Geneva, who has used voice analysis software to study the voices of US candidates McCain and Obama, as well as UK prime minister Gordon Brown.
GOOGLE ANDROID LAUNCHES
Hot news this week is the launch of Android – Google's new operating system for mobile phones. The first Android powered handset will be released by the Taiwanese manufacturer HTC and on sale in a few weeks. But will it live up to expectations?
BILL BUXTON ON INTERFACES
Gareth chats to interactivity expert Bill Buxton about why technology should be treated as an artform. A former musician who grew up building synthesizers, Buxton is now Principle Researcher in Microsoft's R&D department. He's led the field in developing new interfaces for products which change the way users interact with technology.
AUGMENTED INSTRUMENTS
Angela Saini reports from a gig in London where the instruments are old fashioned, but the sounds aren't.The musicians have all been writing their own software to change the way their instruments sound.
French-Canadian musician Jean-Baptiste Thiebaut explains: "Rather than creating entirely new instruments, we enhance traditional instruments with sensors.
"For example we measure movements like the acceleration of your arm as you play a chord, and use those movements to transform the sound produced by the instruments."
Last on
Wed 24 Sep 2008
00:32

GMT