Terry Hewitt (Jonas Armstrong)
Terry is a young reporter at The Daily News who's definitely on the way up.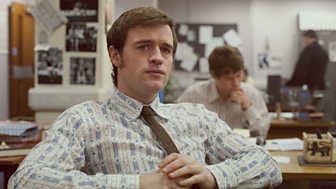 Terry is bright, resourceful and together. What he needs is the story that will make his name. After an initial misstep he becomes one of the few people in the newsroom who believes in Paddy. Terry is prepared to back Paddy's instincts as they break the rules to prove that the police are wrong about a recent child murder.