Germany
Representing Germany is Roman Lob with 'Standing Still'.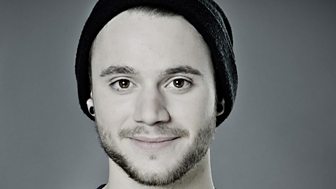 Roman Lob was discovered after winning Germany's search for a Eurovision star Unser Star Für Baku in 2011.
Roman's first musical foray was joining a choir in kindergarten

Eurovision.tv
Born in Düsseldorf in 1980, music has played an important role in Roman's early life.
His grandfather played the organ at the local church, influencing Roman who later took up the piano.
Germany's song 'Standing Still' is co-composed by the UK's own Jamie Cullum!