Chief Inspector Campbell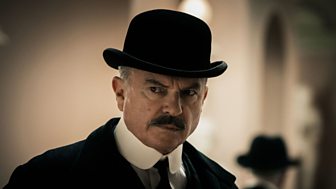 A puritanical policeman who'll stop at nothing to get the job done.
Drafted in from Northern Ireland to clean up Birmingham, Campbell is a big, brutish man, completely committed to his job and wily enough to get it done. Being in the police means he didn't go to war, which sticks in his throat, but now he's at Churchill's command with a new division of tough recruits.
Sam Neill
Award-winning actor Sam Neill's expansive credits range from Hollywood hits including Jurassic Park to the television hit The Tudors and the critically acclaimed The Piano. He'll also be starring in the adaptation of A Long Way Down by Nick Hornby.