Bob Davies
Bob Davies (played by Timothy Spall) is the Manager of the Meanwood Branch of the Right Buy U supermarket chain.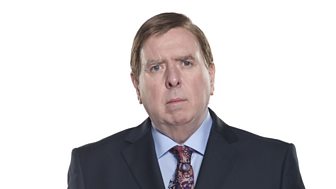 He's been managing the store since 2003 with the help of his right hand man, Stuart Bradley. The store and his job mean a great deal to Bob and he's seen as a caring, fair and honest boss by his co-workers. When not working all hours at the store he likes to spend his time with his partner of 11 years, Annie.
Bob is 54 and has two sons; the eldest being solicitor Peter and the younger brother being musician Matthew, who show little concern when their father begins to feel unwell.