Amanda Morgan
Amanda is a brand new PC, still on probation and keen to learn.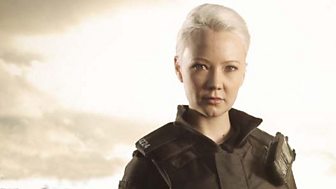 Although eager to fit in with the team, she's feisty when defending her corner and doesn't take any nonsense in this male dominated environment.
Kerrie Hayes
Kerrie was born in Liverpool, and attended Liverpool Community College. Kerrie has appeared on television in Lilies, Holby City, The Commander, Casualty and Doctors. Her film credits include Sparkle, Nowhere Boy and Kicks.