Neil Carter
Pigman Neil is down-to-earth and unpretentious.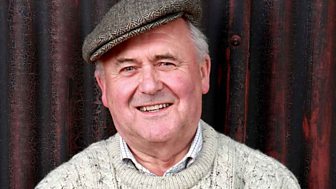 | Fact title | Fact data |
| --- | --- |
| Played by: | Brian Hewlett |
| Born: | 22 May 1957 |
| Status: | |
| Occupation: | Pigman |
| Lives at: | Ambridge View |
| Works at: | Bridge Farm and keeps his own pigs |
| Churchwarden of: | St Stephen's Church |
He can be a little too down-to-earth for wife Susan, who still makes him remove shoes (and often mucky overalls) on entry to her pride and joy, Ambridge View.
He made a good job of building the house, even though he had to take a loan from his boss Tom Archer.
Principled and somewhat stubborn, it took him a long time to accept Ed Grundy as daughter Emma's partner. No such problem with son Christopher's wife Alice, although he's not always comfortable as an in-law of the wealthy Aldridges.
Neil and Susan's marriage is a solid one but in the 1990s, while Susan was in prison, Neil found himself the target of Mo Travis' affections.
Without a bit of decency and trust... life is pretty bleak

Neil Carter
Likes - Bell ringing (he's the tower captain), cricket
Dislikes - Susan's snobbery
Highs - Being elected parish council chairman
Lows - The imprisonment of wife Susan in 1993 for harbouring her brother Clive Horrobin
Key relationships
David Archer (Friend)
Tom Archer (Boss) - After being let go in 2005, Neil is back at Bridge Farm managing the pigs
Eddie Grundy (Friend/Relation) - Neil's daughter Emma is married to Eddie's son Ed
Brian's thoughts on Neil
Neil seems to have many laudable qualities which make him a decent person to know. He's dependable and good-natured.
Brian Hewlett
Born and educated in Henley-on-Thames, Brian received dramatic training at Rose Bruford College in south east London, and made his professional debut at The Mermaid Theatre, London, on Friday 13th November 1959 in Lock Up Your Daughters.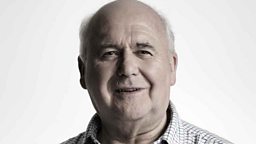 Brian's first appearance in The Archers was whilst he was with the BBC Drama Repertory Company. This was as young Johnny Martin in 1970.
In 1966 Brian had worked with Bob Arnold in a play called Storm Over Otmoor, and more than a year later, when the part of Neil Carter was being thought about as a newcomer to the Ambridge scene, Bob remembered Brian. He made a casting suggestion to Archers producer Tony Shryane, and Brian was engaged. After recording his first episode in February 1973 Tony hinted to Brian that "we might write Neil in for a few more episodes". The rest, as they say, is history.
Brian considers himself very much a jobbing actor. He has always managed to maintain a strong link with performing before the public in ways other than broadcasting, particularly on stage and occasionally on television.
Brian lives in a rural setting in an old farmhouse in Norfolk. It has been sometimes strangely coincidental that life in Ambridge has mirrored happenings in Brian's local village; a cider club, for example, and a millennium wood.
Other parts of Brian's life have included holiday trips to out of the way places where he can indulge his interests in viewing nature. He has visited Peru, several parts of the United States, Kenya, Rwanda and Australia.
Archers highlights
I have always enjoyed any storyline that strongly engages my abilities as an actor to produce emotional responses from a listener, be they tears or laughter. Susan's term in prison and Emma's car accident are good examples.
Other career highlights
Working alongside many broadcasting and theatrical legends during the 60's and 70's.
Performing Amos Hart (Mr Cellophane) in the musical Chicago in 1980 at London's CambridgeTheatre.
Performing Tevye in Fiddler On The Roof at Ipswich and again at Hornchurch. The role is deeply satisfying and stretches one in all directions.
Also satisfying was to perform the role of Graham in A Chip in the Sugar (one of Alan Bennett's Talking Heads).
Favourite
Actor - Male (sadly now dead) - Paul Scofield. Compelling to watch. Inspiring. Exciting. Generous to others on stage. Male (happily very much alive) - Kenneth Branagh. An actor who enriches our profession. Female - Judi Dench. A perfect object lesson in the art of acting.
Book - I have enjoyed many, but no particular favourite - yet.
Film - From a long list of so many favourites I will select Walt Disney's Snow White and the Seven Dwarfs.