Gina Rossi
Family-orientated Gina has a strong maternal spirit and will do anything for those she counts as 'her own'. Despite her tragic track record with love, she remains a romantic at heart, dreaming of the day she'll find her happily-ever-after.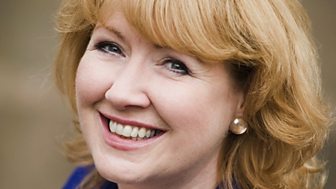 It's little wonder Gina suffers from low self-esteem. She's always considered her younger sister, Eileen, to be the "pretty one" and the feeling of being the older, unexciting, homebody sibling haunts her.
Gina has lived in Shieldinch most of her life. Widowed in her thirties, Gina raised her girls, Ruth and Joanne, alone but her resourcefulness and determination to do the very best for her family has seen her build a thriving business in the Oyster Café.
Gina's world was shaken to its core when her grandson, Franco, was killed in a car accident. Despite her own dramas, she remains a shoulder to cry on for many not least her sister, Eileen. But taking on everyone else's problems does mean she leaves little time to deal with her own issues.
Unlucky in love is an understatement. She fell for the questionable charms of Dr Marcus MacKenzie, who raped her, then the dastardly Archie Buchanan who was simply after her money.
Most recently she was humiliated when a whirlwind romance with charmer Greg turned out to be a con. And as if jilting her at the altar wasn't bad enough, he stole all of Malcolm's life savings. Totally guilt-ridden, Gina now faces an uncertain future in Shieldinch.
Libby McArthur
Libby plays Gina Rossi in River City.
Joined River City - 2002.
From – Castlemilk, Glasgow
Star Sign - Taurus the Bull
Love - Polka Dots
Loathe - Parking tickets
TV Treat - It'll Be Alright On The Night type shows.