George Duggan
A smart, high profile, political solicitor with a strong moral streak – abused women, demo arrests, terrorist cases, miscarriages of justice - this is George's caseload.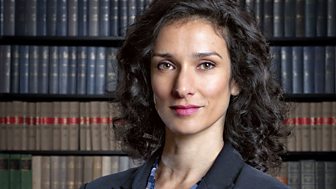 Her professional relationship with Clive becomes personal, but George is not one of Clive's usual conquests and he is left to do the chasing – charm, good looks and twinkle are not enough for George.
Indira Varma
Indira trained at the Royal Academy of Dramatic Art from 1992 to 1995. Since then she has appeared in many television productions such as Hustle, Luther, The Whistleblowers, Torchwood and Human Target. She is also known for her film roles in Kama Sutra: A Tale of Love, Bride and Prejudice, Basic Instinct 2 and Rome.