Weekly Menu
I firmly believe that a weekly menu works best for hospitals.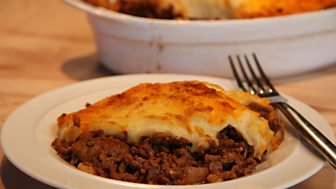 This is because a weekly menu allows hospitals to control their stock levels and more importantly manage their costs a lot more effectively.
I've had this debate with numerous hospital caterers, but my argument is that the average stay of patients is under a week and every patient I have spoken to would rather have good, nutritious tasty food rather than multiple options at a poorer standard.
Follow this link to see all of my recipes.
They have been tested by the British Dietetic Association and have been costed to work within The Princess Alexandra Hospital in Harlow on a daily patient budget of £2.72 per day.
How a weekly menu worked in Harlow
"Prior to James walking into the hospital catering department, I was extremely apprehensive," writes Andy Slade, senior catering manager at the Princess Alexandra Hospital in Harlow.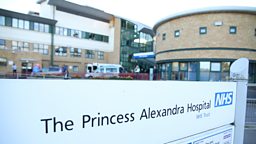 "Having worked in the NHS for over 40 years and at The Princess Alexandra Hospital for the last 26 years and with James arriving only five months before I retire, the last thing I wanted was for a celebrity chef to come in and tell me how to do my job!
"But… how wrong could I have been!
"From the moment James walked in the door and for the time he spent with us it was enjoyable, rewarding and a pleasure.
"James worked within my existing brigade of chefs showing them new ideas for the patient and restaurant menu, the chefs felt completely at ease working with him and enjoyed the whole experience.
The chefs felt completely at ease working with James and enjoyed the whole experience

Andy Slade
"We are currently trialing a one week menu cycle for the patients, which appears to be a success using some of James' homemade soups, main courses and dessert recipes, which all also appear within the restaurant menu.
"The restaurant team is now making fresh baguettes every day, which have been very successful along with a range of salads for the grab and go area.
"James is fully committed to helping improve hospital food, and has pledged his support for the foreseeable future."
How a weekly menu worked in Birmingham
"Prior to James working with us we had a two week menu covering lunch and evening meal," writes Emma Bridge, head of facilities at the Royal Orthopaedic Hospital. "One for the Patients and one for the restaurant.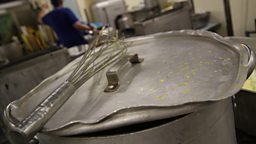 "This was a total of 280 different dishes being cooked in a two week period. Whilst we were able to deliver this menu it did have several implications:
The kitchen was under an immense amount of pressure to produce so many different meals each day which affected the quality
It reduced our buying power because we were buying so many different ingredients
The kitchen would produce more of the ward meals than necessary in case they received call backs for last minute admissions which would increase our waste because the same dish was not on the menu to be sold in the restaurant
To change the menu to represent the seasons was incredibly difficult due to all the checks that need to be completed with our dieticians over so many dishes
"By rationalising the menu to a one week menu which would also be served in the restaurant it has meant:
What our patients are eating is of the same high standard served in our restaurant

Emma Bridge
Increased buying power as we are buying more of the same ingredients
Increase in quality as the chefs have more dedicated time per dish which allows them to closer attention to detail including garnishing the dish as they are not making as many dishes
A more efficient call back system as any additional food required on the wards can be sent up from the restaurant which also means our waste is reduced
More frequent menu changes to suit the seasons
"It also demonstrates to our patients that what they are eating is of the same high standard that is suitable for serving in our restaurant."
Browse James's weekly menu
Tried and tested dishes, proven to work within even the tightest of budgets.